POLITENESS PRINCIPLE ANALYSIS OF ROAD DAHL'S CHARLIE AND THE CHOCOLATE FACTORY
Keywords:
Politeness principle, Pragmatics, Road Dahl, Cooperative Principle
Abstract
The study focuses on the politeness principle of Road Dahl's Charlie and the Chocolate Factory based on Geofrey Leech's theory. Leech mentions there are six maxims of politeness principle as follows: Tact Maxim, Generosity Maxim, Approbation Maxim, Modesty Maxim, Agreement Maxim, and Sympathy Maxim. The objectives of this study are identifying and classifying  into several categories of politeness principles as well as analysing the conversational text in the story. This research uses a qualitative approach for the study of literature (documents) from a variety of sources, both print and electronic, as well as texts, journals, and scientific articles.  In conducting this study, Roald Dahl's Charlie and the Chocolate Factory book is used as the primary source for the data collection. The data are collected by taking several conversational texts in its story. The result of this study can be concluded that in the text of the story of Charlie and the Chocolate Factory by Roald Dahl there are several discourse contexts in the story that are in line with the politeness principle by Geofrey Leech.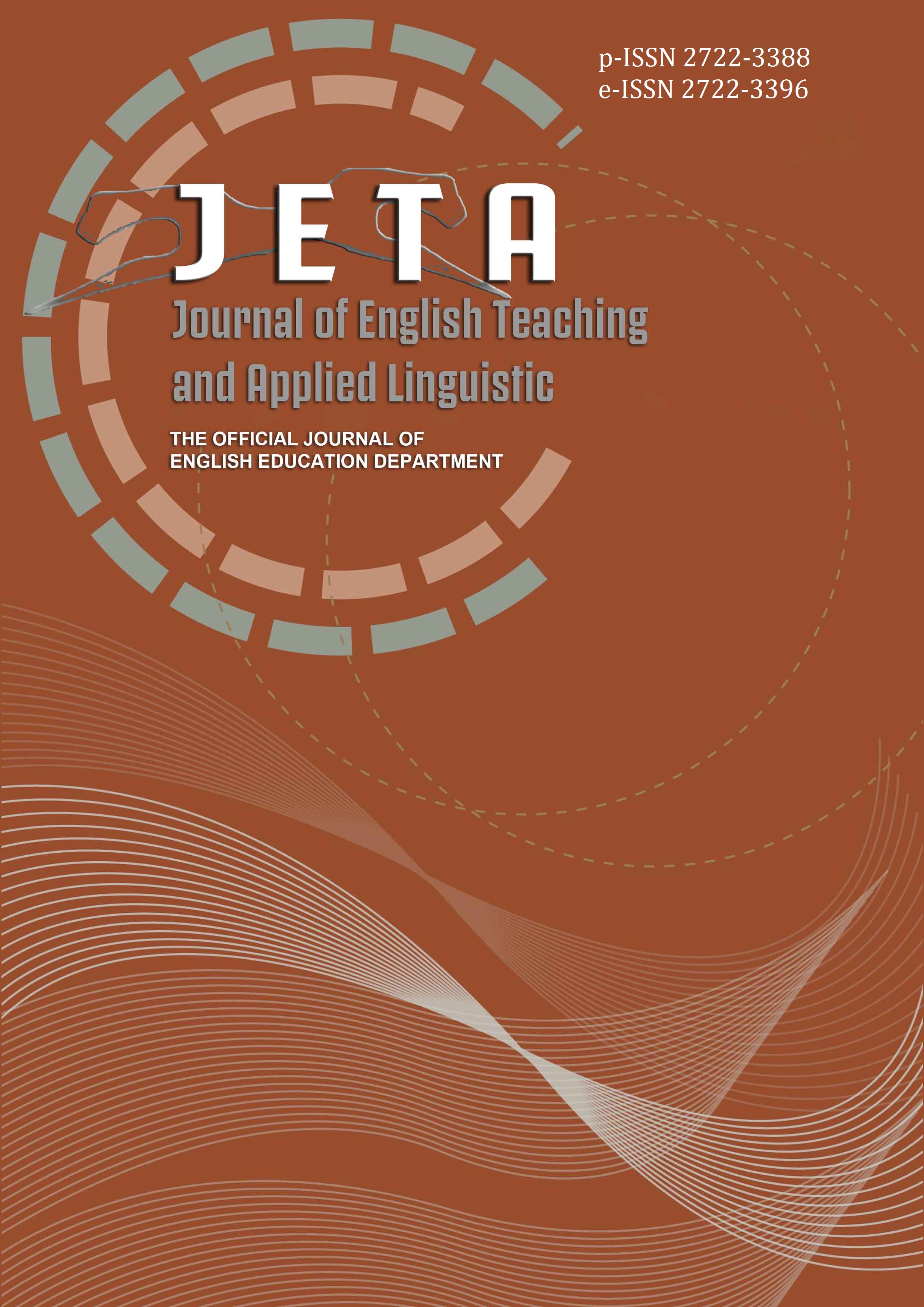 Downloads
How to Cite
ANDRI MAULANA. (2022). POLITENESS PRINCIPLE ANALYSIS OF ROAD DAHL'S CHARLIE AND THE CHOCOLATE FACTORY. JETA (Journal of English Teaching and Applied Linguistic), 3(2), 146–165. Retrieved from https://jurnal.stkippgribl.ac.id/index.php/jeta/article/view/632