IMPLEMENTASI MODEL PEMBELAJARAN DISCOVERY LEARNING UNTUK MENINGKATKAN KEMAMPUAN PEMAHAMAN KONSEP MATEMATIS PESERTA DIDIK
Keywords:
Discovery Learning, Understanding Mathematical Concepts.
Abstract
This quasi-experimental research aims to determine the increase in the ability to understand students' mathematical concepts by implementing the discovery learning model. The population of this study were all Grade VIII students in the even semester of Tri Sukses Natar Middle School for the 2022/2023 academic year, totaling 94 students and distributed in four classes. The research sample was class IIC and VIIID students who were taken by purposive sampling with a pretest-posttest control group design. The research data was obtained through a concept understanding test in the form of an essay. Data analysis in this study used a t-test. Based on the results of the research and discussion, it is concluded that the implementation of the discovery learning model can improve students' understanding of mathematical concepts.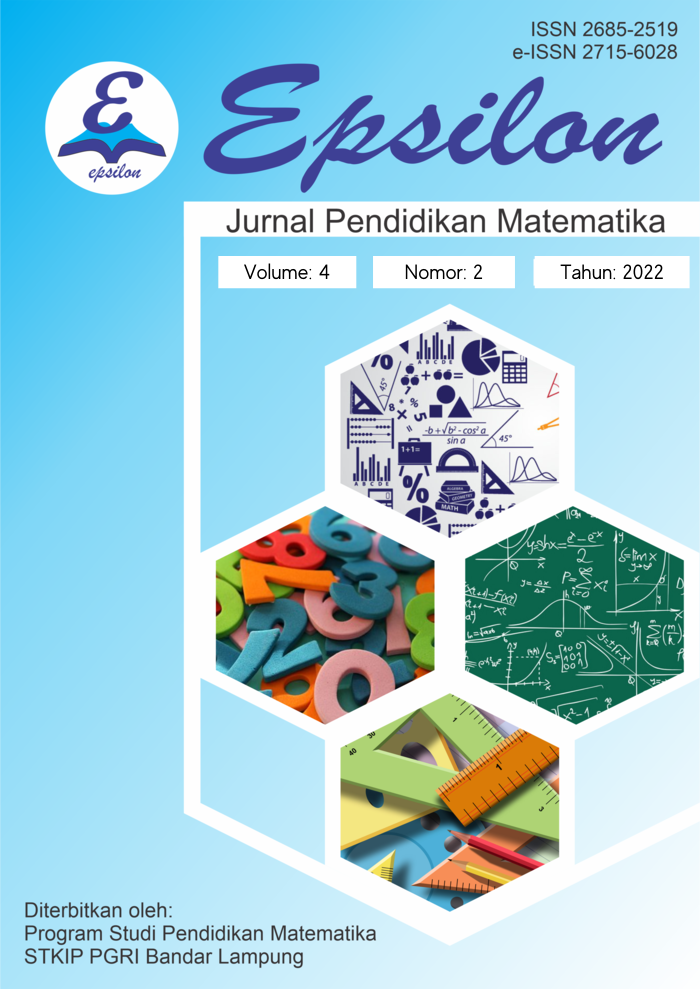 Downloads
How to Cite
Pratama, E. Y. ., Tiara Agustin, F., & Yeni. (2022). IMPLEMENTASI MODEL PEMBELAJARAN DISCOVERY LEARNING UNTUK MENINGKATKAN KEMAMPUAN PEMAHAMAN KONSEP MATEMATIS PESERTA DIDIK. Epsilon: Jurnal Pendidikan Matematika, 4(2), 53–58. https://doi.org/10.52217/epsilon.v4i2.1090