MENINGKATKAN HASIL BELAJAR SISWA MATA PELAJARAN IPA DENGAN MEDIA KIT KARTU HEWAN TAHUN 2022
Keywords:
Animal Card, Learning Outcomes, Science learning.
Abstract
The research aims to improve learning outcomes of animals adapting to the environment to maintain life. This type of research is Classroom Action with three cycles. Techniques and tools of data collection using quantitative analysis techniques. The research data in cycle 1, 10 students (38%) completed, 16 (62%) did not complete, the average learning outcome was 57.3, learning activity was 38.46%, inactive 61.54%. Cycle 2, completed 18 students (69%), did not complete 8 (31%), the average learning outcome was 68.8, active 69.23%, inactive 30.77%. Cycle3, completed 23 students (88%) and incomplete 3 (12%), average learning outcomes 75.8, activeness 88.46%, inactive 11.54%.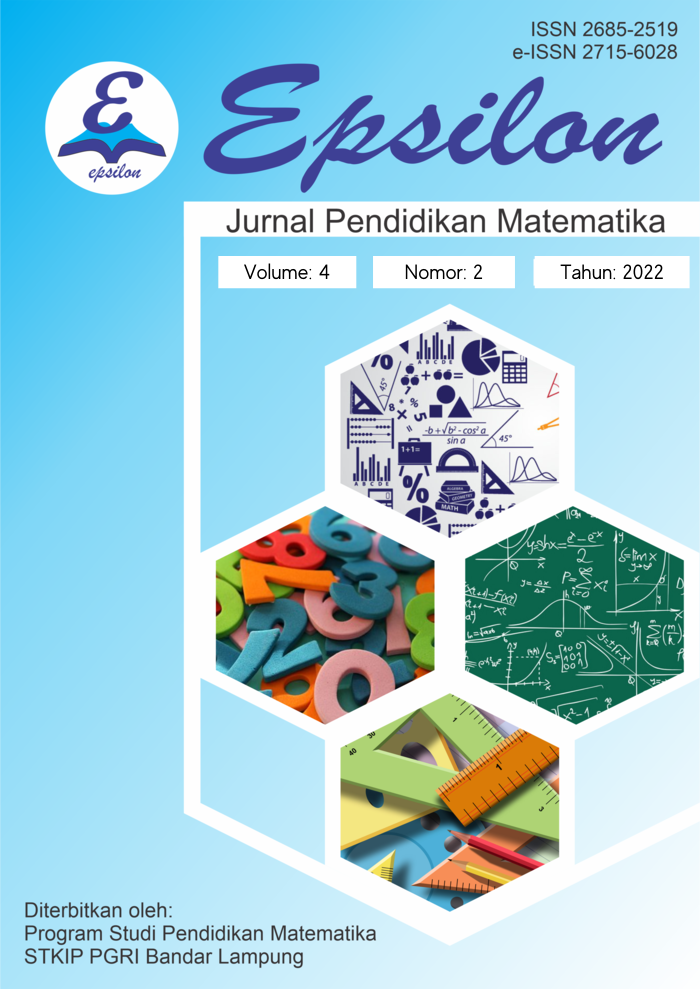 Downloads
How to Cite
Kholifah, S. (2022). MENINGKATKAN HASIL BELAJAR SISWA MATA PELAJARAN IPA DENGAN MEDIA KIT KARTU HEWAN TAHUN 2022. Epsilon: Jurnal Pendidikan Matematika, 4(2), 32–38. https://doi.org/10.52217/epsilon.v4i2.904