MENINGKATKAN AKTIVITAS DAN PRESTASI BELAJAR MATEMATIKA MELALUI PENERAPAN METODE PERMAINAN DI SDN 1 SENDANG AGUNG
Keywords:
Game Method, Learning Achievement, Learning Activities.
Abstract
Research uses the game method to increase the activity and learning achievement of class VI Mathematics at SDN 1 Sendang Agung. Data collection techniques were observed to see data on learning activities, learning achievement through daily tests. Students' activities in preparing places, materials and tools were 55.56%, activities expressing ideas were 66.67% and reading game rules and books were 74.04%. Mathematics learning achievement, the average value of the first cycle of 69.17 increased to 82.50 in the second cycle. The percentage of students who achieved the standard of completeness increased in the first cycle by 83.33%, to 100% in the second cycle.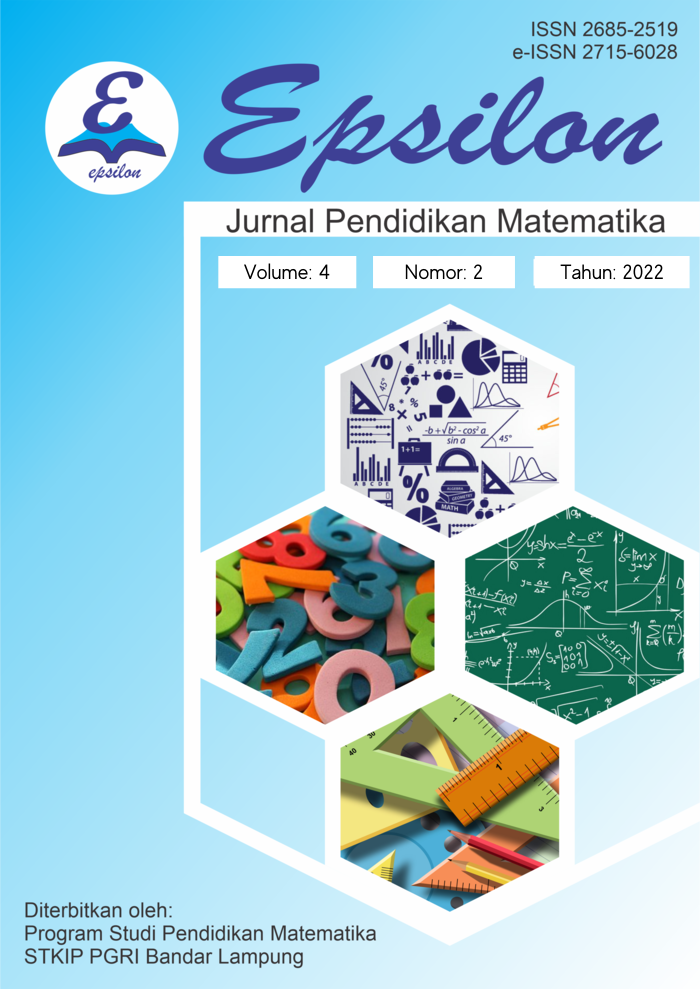 Downloads
How to Cite
Triono, J. (2022). MENINGKATKAN AKTIVITAS DAN PRESTASI BELAJAR MATEMATIKA MELALUI PENERAPAN METODE PERMAINAN DI SDN 1 SENDANG AGUNG . Epsilon: Jurnal Pendidikan Matematika, 4(2), 16–22. https://doi.org/10.52217/epsilon.v4i2.925