Peningkatan Kemampuan Bahasa Inggris Pada Personal Selling di SMK Palapa Bandar Lampung
Keywords:
English, Business speaking, Personal Selling
Abstract
This article is the result of a Community Service activity that aims to train communication skills about personal selling in English for class X students majoring in marketing and accounting at SMK Palapa Bandar Lampung. This activity was held on May 17, 2023. This activity was attended by 30 participants. This activity employed lecturing method. There were two materials presented in this activity, namely (1) personal selling, (2) the use of English in personal selling. In general, the participants showed high enthusiasm. At the end of this activity, participants are expected to be able to use their knowledge and experience to promote their products in English persuasively and fluently.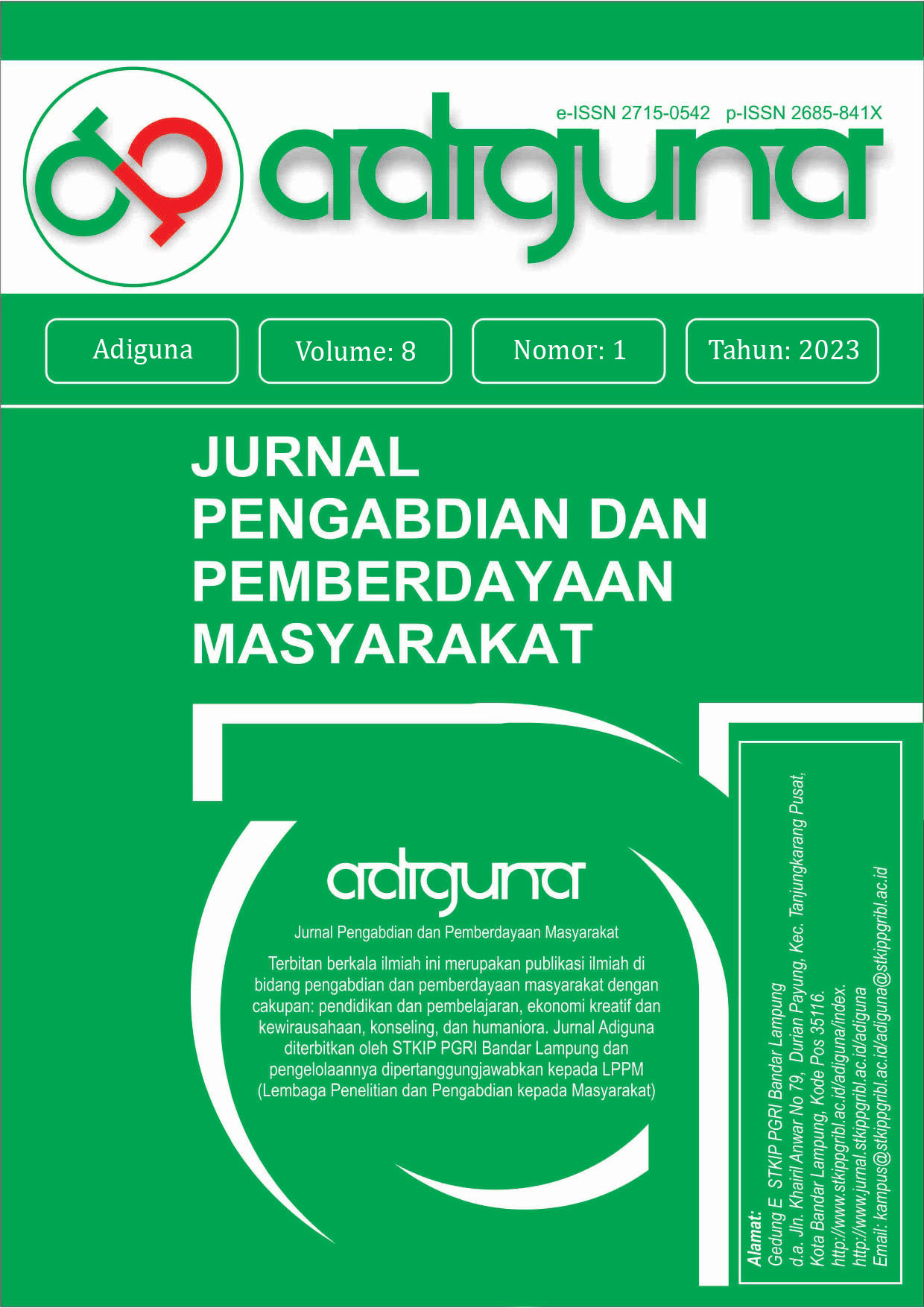 Downloads