Pelatihan Strategi Pembelajaran Daring Bagi Guru-Guru di SD Negeri 1 Suka Menanti
Keywords:
strategy, learning, online
Abstract
Partners of this Community Partnership Program (PKM) are the teachers of SD Negeri 1 Suka Menanti. The problem is, it is difficult to choose and decide on an effective online learning strategy. (2) Most of the tasks assigned by teachers to students are carried out by parents/guardians. (3) it is still difficult to assess the personality and
behavior of students during online learning. The method used is lecture, discussion, question and answer, and partner support. The results achieved are (1) increased knowledge of partners in selection and decision making, and skills in designing online learning strategies. (2) Students gradually learn to work independently and independently on the tasks set by the teacher. 3) Improve the ability of teachers in assessing student behavior during online learning.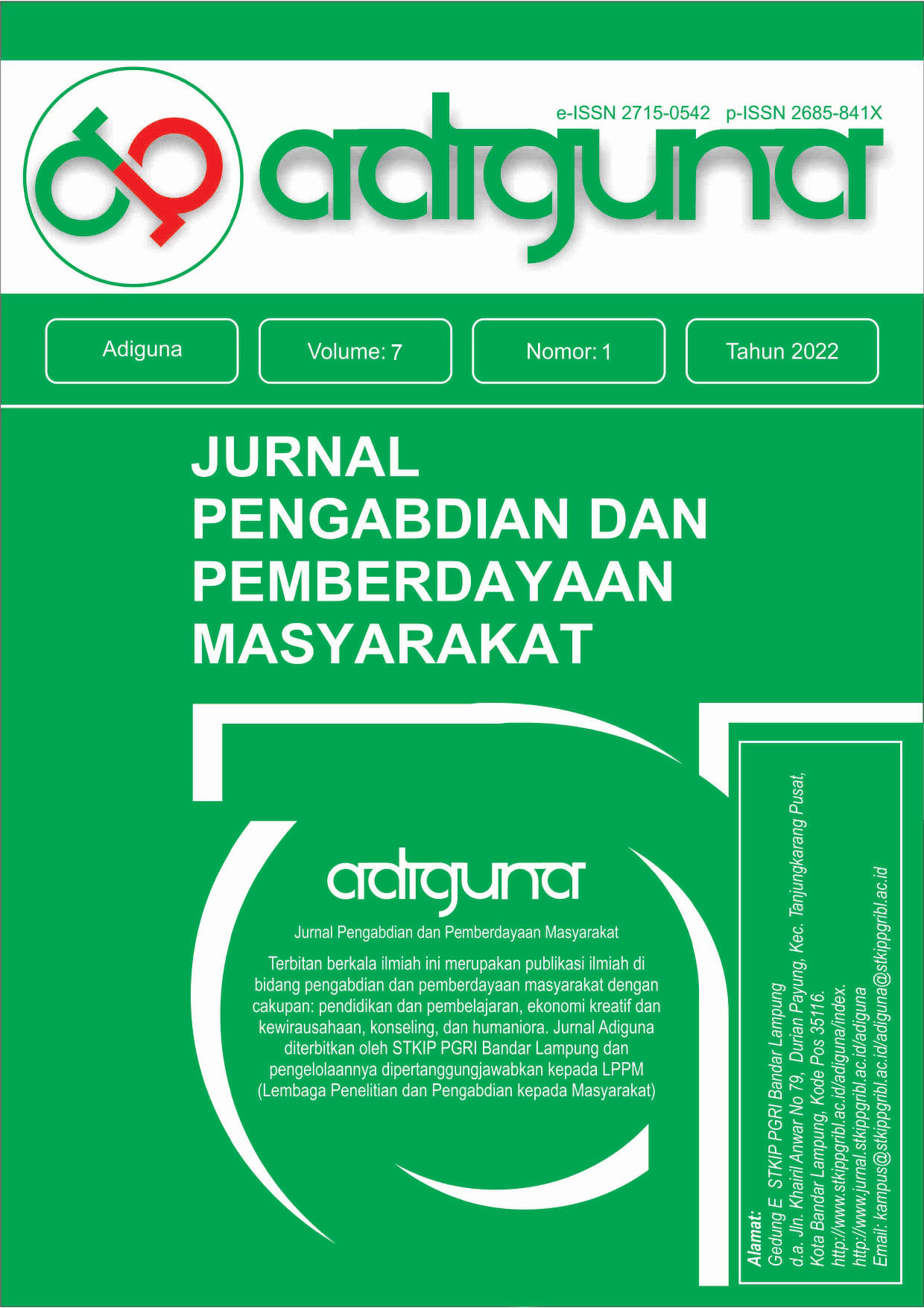 Downloads