Cultural relationship between Afghanistan and Iran during the reign of Amir Amanullah Khan
Keywords:
Afghanistan, Cultural relations, Iran
Abstract
This study aims to examine the historical context, dynamics, and implications of the political and cultural relations between Afghanistan and Iran during the reign of Amanullah Khan (1919-1929 AD). The method employed involves analyzing historical records and narratives to understand the initial cordiality between Amanullah Khan and Reza Shah, their visits to each other's countries, and the subsequent deterioration of political relations. Despite external influences from global powers that sought to hinder the expansion of political, economic, and cultural ties between the two nations, the shared history and interests of Afghanistan and Iran fostered a strong cultural relationship. This study finds that cultural relations served as a reliable foundation for enhancing overall bilateral relations, often compensating for fluctuations in political interactions. The implications of this research highlight the significance of cultural relations as a means to strengthen and diversify ties between neighboring countries, suggesting that a focus on cultural exchange can yield positive outcomes even in the absence of strong political alliances.
References
Adamak, L. (1377). Afghanistan's foreign relations in the first half of the 20th century [Translated by M. F. Sahibzadeh]. Peshawar: Dehki Naalbandi bookstore, Kase Khawani Bazaar.
Adamak, L. (1394). The history of Afghanistan's political relations from the time of Amir Abdul Rahman Khan to independence [Translated by A. M. Zahma]. Kabul: Afghan Book Publishing Institute.
Adwai, M. (1391). Relations between Iran and Afghanistan during the second Pahlavi period, 1332-1357. (Doctoral dissertation). Tehran University, Faculty of Literature and Humanities.
Akhlaqi, M. I. (1380). Hazara in the course of history and the phases of Afghanistan's political and social history. Qom: Sharia Publications.
Akio, K. (1380). The travelogue and memoirs of Aki Okazama (the first autonomous minister of Japan in Iran from 1308 to 1311) [Translated by H. Rajabzadeh]. Tehran: Association of Artifacts and Cultural Prominences.
Alam, M., Dashti, F., & Mirzaei, B. (1393). Iran's modernity and modernization program in the era of Reza Shah Pahlavi. Social History Research, Humanities and Cultural Studies Research Institute, 4(1).
Aman Afghan newspaper, 2nd year, No. 8.
Aman Afghan newspaper, 4th year, No. 28.
Aman Afghan newspaper, 5th year, No. 30.
Aman Afghan newspaper, 6th year, No. 29.
Atabaki, T. (1385). Authoritative modernization (society and government in Reza Shah's era) [Translated by M. Haqiqat Khah]. Tehran: Qaqnos.
Habib, A. (1868). An attitude towards the political, social and cultural situation of Amani period. Kabul: Government Press.
Haeri, A. H. (1374). Political and social freedoms from the perspective of thinkers. Mashhad: Jihad University Press.
Kazemi, M. K. (1398). Two nations have as much in common as Iran and Afghanistan.
Rashtia, S. Q. (Beta). The political memoirs of Seyyed Qasim Rashtia 1311/1932 AD to 1371/1992 AD (with the efforts of M. T. Qavi Koshan) [Digital collections]. Afghanistan.
Rasool, S. (1363). A look at the reign of the Amani. Sarwar Saadat International Publications, Kabul.
Rasouli, S. (1391). Restoring independence and reforms 1919-1929. Kabul: Academy of Sciences.
Reva, O. (1369). Afghanistan, Islam and political modernism [Translated by A. Sarwqad muqaddam]. Astan Quds Razavi Printing and Publishing Institute.
Sidi, A., & Ezdi, S. (1392). Organizational culture and its effect on the performance of citizenship behavior. Social, economic, scientific and cultural work and society monthly, (159).
Subman, N.-Zarifi, F. (1370). The second part of the speeches of His Highness Amanullah Khan [Volume A, Language and Literature Center of Academy of Sciences].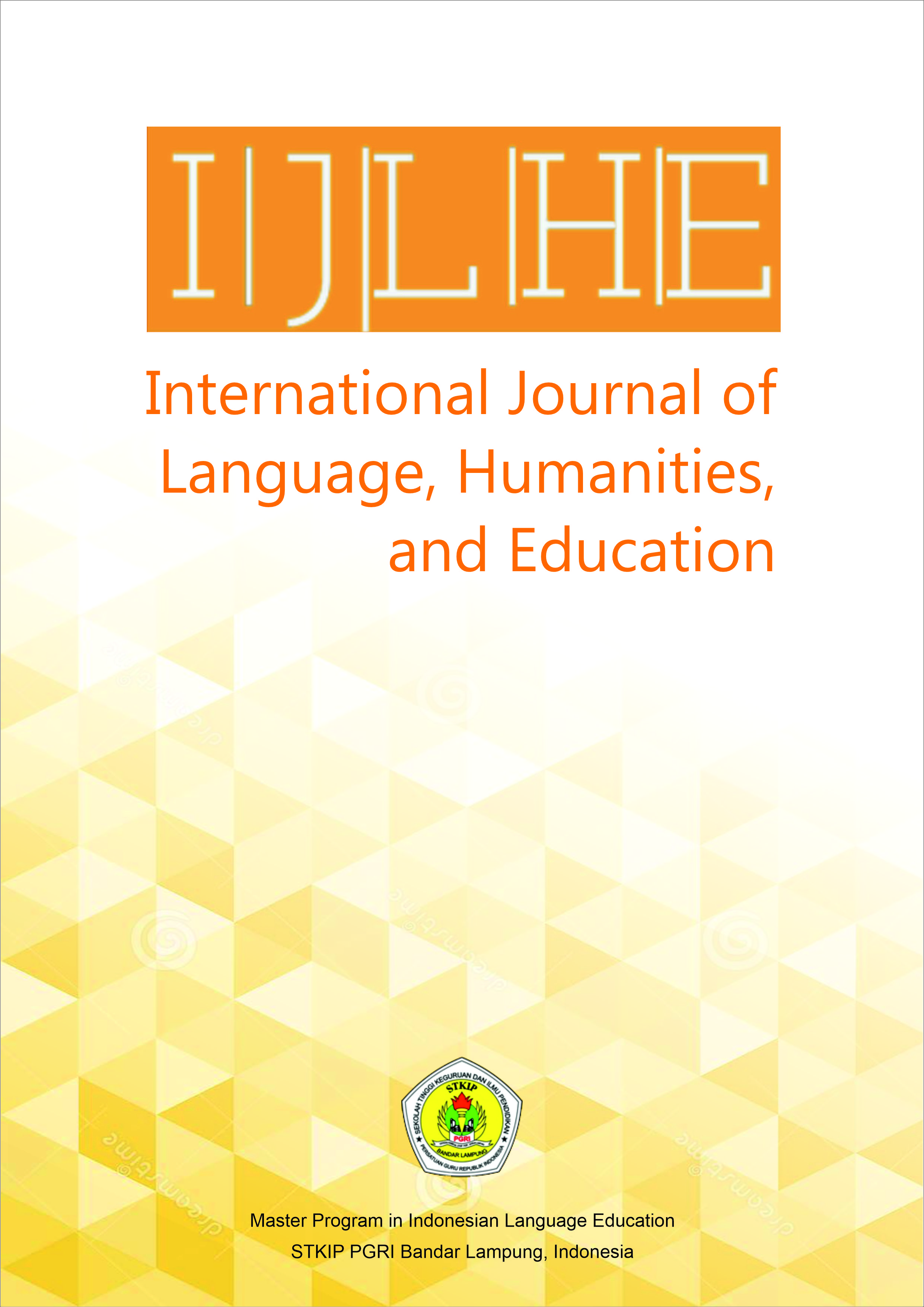 Downloads
How to Cite
Elham, . M. B. ., & Samimi, S. . (2023). Cultural relationship between Afghanistan and Iran during the reign of Amir Amanullah Khan . IJLHE: International Journal of Language, Humanities, and Education, 6(1), 11–32. https://doi.org/10.52217/ijlhe.v6i1.1198