MOTIVATION ROLE FOR LEARNING ENGLISH AS A FOREIGN LANGUAGE
Keywords:
Key words: attitude, internal mechanism, internal strengthen, maintain, motivation
Abstract
Abstract
Background: Motivation is a central aspect clarifying the achievement and failure for learning English or other foreign language. Identifying the motivation to improve and maintain on learning activities or process or learning a language which have been depend on internal strengthen or internal mechanism. Objectives: Motivated students will use an active learning attitude to learn and express a keen interest who is learning, and concentrate in class to gain knowledge. Method: In this paper, the best previous research papers has been reviewed, and it has found that the investigator defines the term motivation, types of motivation, the role of motivation in language learning and crucial factors of motivation. Result: The learners were motivated both integratively and instrumentally. The achievement in learning English and academic performance in general courses were highly noteworthy.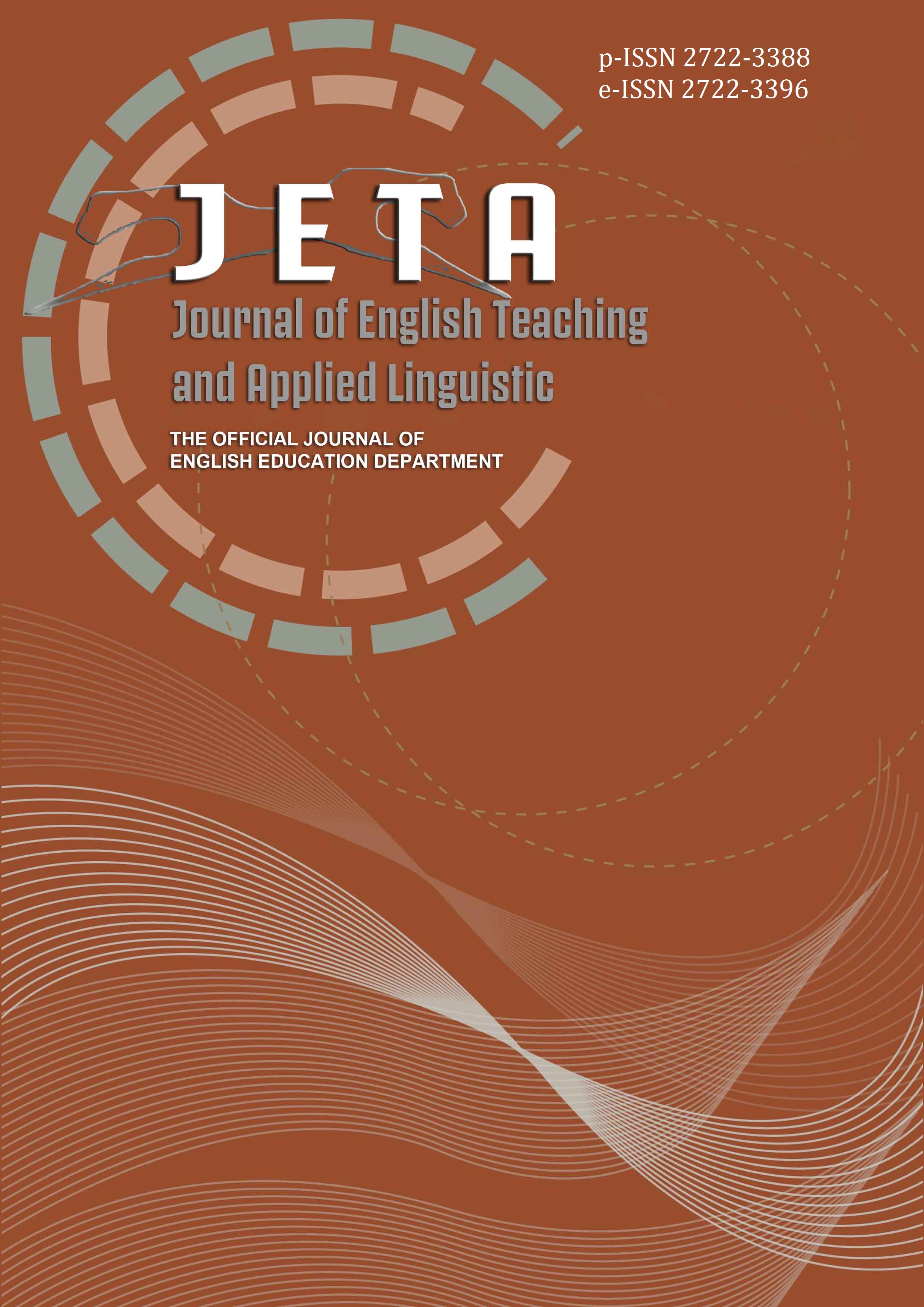 Downloads
How to Cite
SAYED SHIR AQA HASHEMI, & FAHIMA RAMESH. (2022). MOTIVATION ROLE FOR LEARNING ENGLISH AS A FOREIGN LANGUAGE. JETA (Journal of English Teaching and Applied Linguistic), 3(2), 133–145. Retrieved from https://jurnal.stkippgribl.ac.id/index.php/jeta/article/view/1009